We all feel a bit stressed out or anxious at certain points in our life. For some people though, anxiety can be a part of their everyday life and it is so consuming and scary to live with. I've spoken in the past about my experience with anxiety and how I deal with it on a daily basis but today, I want to highlight the things that I do which help bring me back into the moment following on from an anxiety/panic attack. Panic Attacks are terrifying when they happen. They are mentally and physically draining and can really take a toll on your body. Each attack can be completely different and new from the last one which makes it all the harder to deal with. It is so difficult to come out of that feeling and back into the moment. Even once the panic subsides, something just feels off and it can take a while to return to a calm, "normal" state. You're going to feel crappy for a while after but there are ways you can help yourself to feel better.
Breathe.
A panic attack can affect your breathing so much and so it can be helpful to focus on taking deep breaths, in and out post-attack. This will help return your body to a state of ease. It helps me to focus on taking a really deep breath and then exhaling slowly.
Drink Water.
If like me, you get upset and teary during a panic attack, rehydrating your body is so important and will help you to feel a bit better. This can also help to make your head feel a little less fuzzy.
Talk to Someone.
This is especially important if you are alone during your state of panic. I understand that the idea of sharing your thoughts may make you feel even more anxious but even texting a friend or family member and letting them know you're not feeling great and need a helping hand can be enough. You don't even need to discuss the anxiety, it can be a great tool of distraction and hearing someone's voice can be enough to bring you back into the moment and feel less alone. During one of my recent panic attacks, I reached out to a friend for help and I am so glad and grateful that I did as I was able to come out of it so much quicker. It was the best thing I could've done at the time.
Cuddle.
This is one of the best things to do post panic attack as feeling someone's arms around you and just letting yourself be held can do a world of good. It can make you feel safe, comforted and less alone. If you are on your own, cuddle your pet or even a soft, cuddly toy. Cuddling into my cat when I feel anxious or have just come out of a panic attack is so incredibly wonderful at bringing me back into the moment. My fiance also gives the best cuddles and can make me feel a million times better.
Distraction.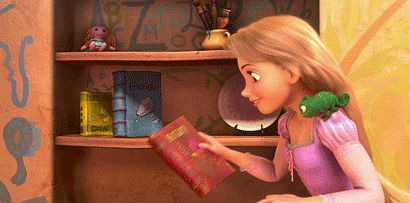 A good way to rid yourself of the anxious thoughts or feelings is to distract yourself from them. Put on some music, meditate, colour in, read, watch Netflix, go for a walk…just find something you enjoy and focus your energy and time on that. I often like to play a game on my phone or get lost in a book.
Sleep/Rest.
Most likely, following a panic attack you are going to be feeling pretty exhausted. It really does take a lot out of you. You may feel a little sore if you have been tensing your muscles so take time to rest, have a nap. Make yourself a blanket fort, take a big bubble bath or stay on the couch/your bed for the rest of the day. Just look after yourself, relax and let your body and mind heal.
Most importantly, you are going to be okay. There is nothing wrong with you so don't beat yourself up. Use this as an excuse to spoil yourself and take time to focus on healing your mind. You can do anything you put your mind to. You are not your anxiety. And you are most definitely not alone.
Some Resources To Help
I hope that this post helps you to feel a little better after an anxiety attack and if you have any specific ways of dealing with anxiety or panic attacks, please leave a comment below ❤
Love and Light,
Rebecca xo
*All GIF's taken from https://giphy.com.*